Create a new Live PayPal  Business account or use an existing Live PayPal account to log in. This Live account has to be a Business account. Note: make sure to have the PayPal balance set to 0. If you have any balance beforehand, you won't be able to withdraw that amount.
Step 2: Collect REST API Credentials and Merchant ID
a. Collect PayPal Merchant ID
To attain the necessary credentials, you need to log in to your PayPal account . Now, select the Account Settings option from your profile.
In the redirected page, you need to select the Business Information option.
There you will find the PayPal merchant id. That is the Partner Id.
Copy the PayPal Merchant ID and paste in somewhere. [You will need to send these and some other info which i will explain later to me]
.
b. Create Rest API Apps & Collect Client ID, Client Secret ID
Now, to get the Sandbox Client and Secret, you need to log in to your PayPal developer dashboard. Next, you need to create a Rest API app to get these credentials. Click on Create App. Note: For live mode click the Live button [We can setup Sandbox for testing later]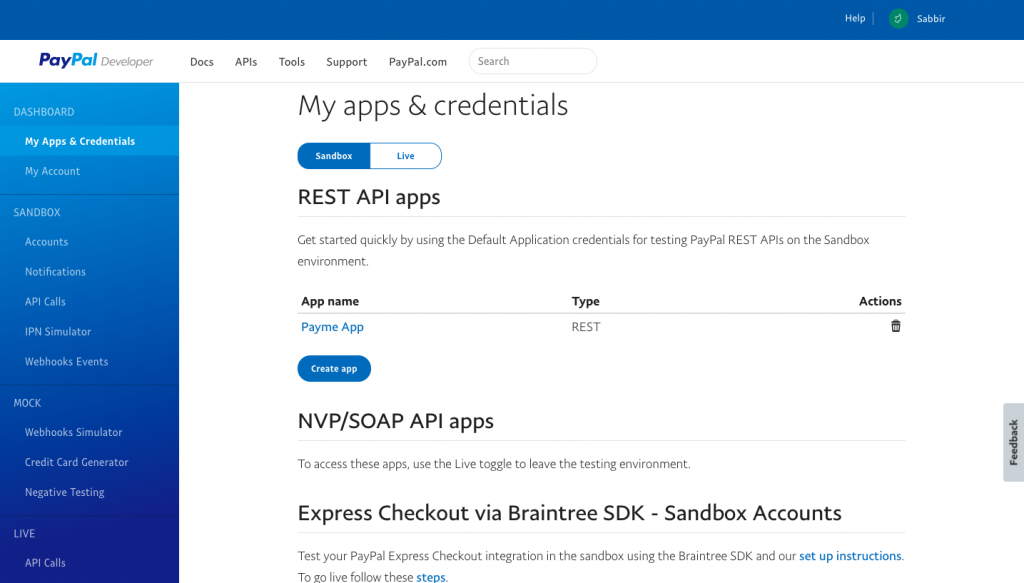 Enter your App name and your business account. Then hit the Create App button.
Check all the options like the below screenshot,
On the next page, you will find your Client Id ( App Username ) and Secret key ( App Password ).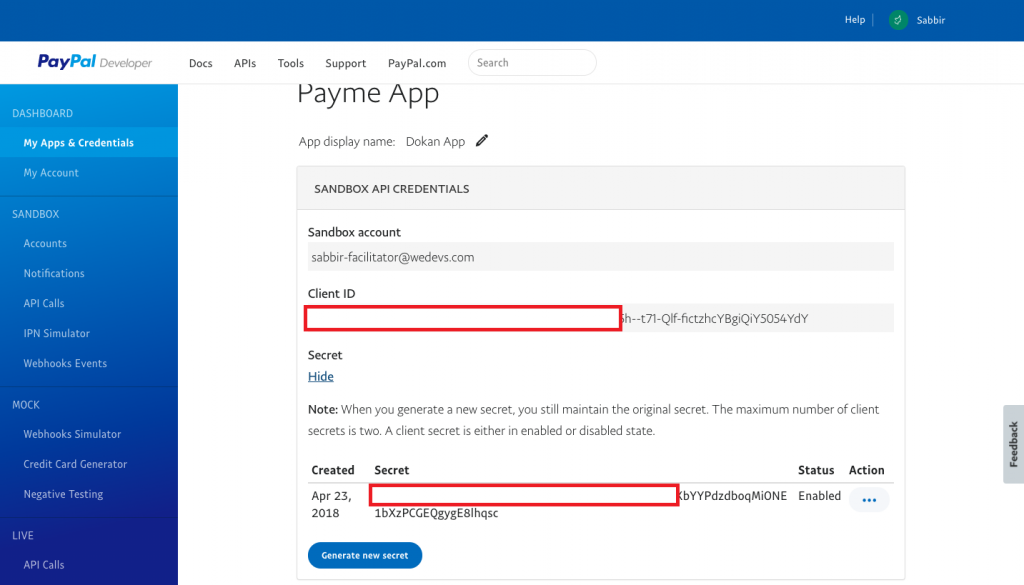 Copy them from here and send this to me together with the merchant ID which you copied from Step 2a